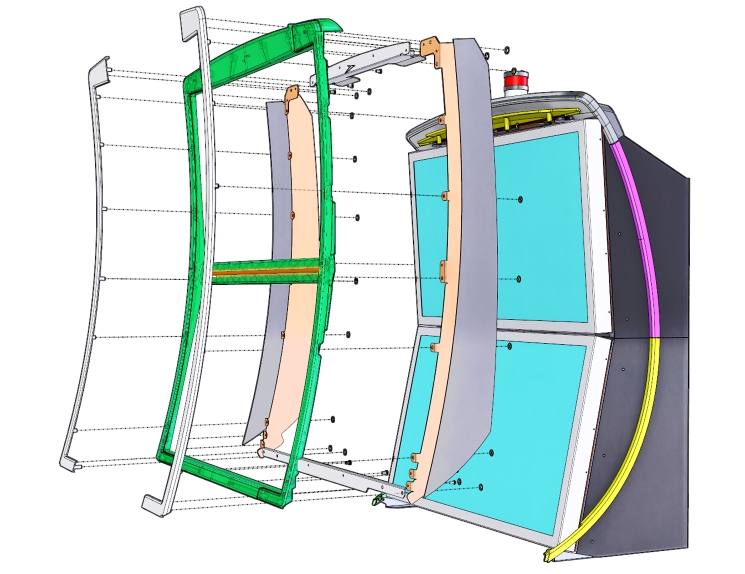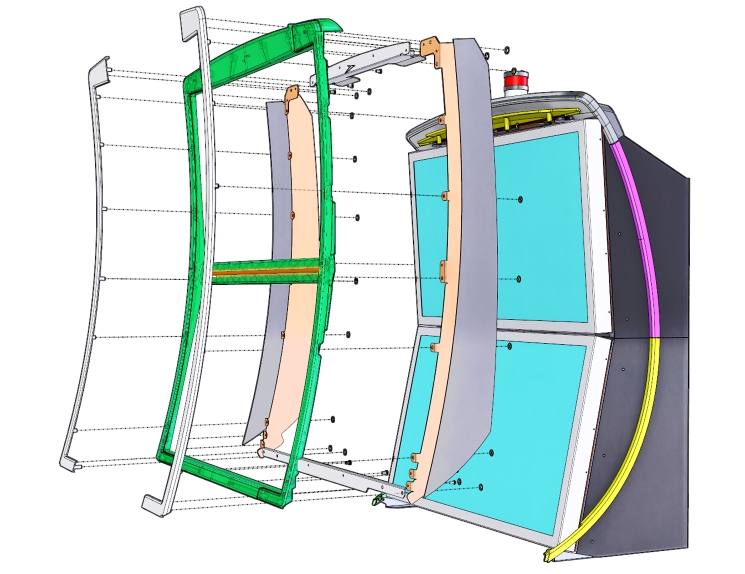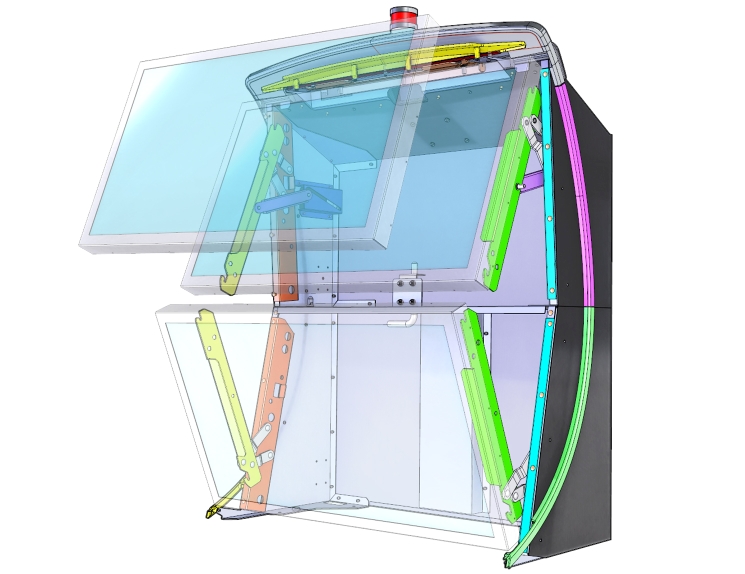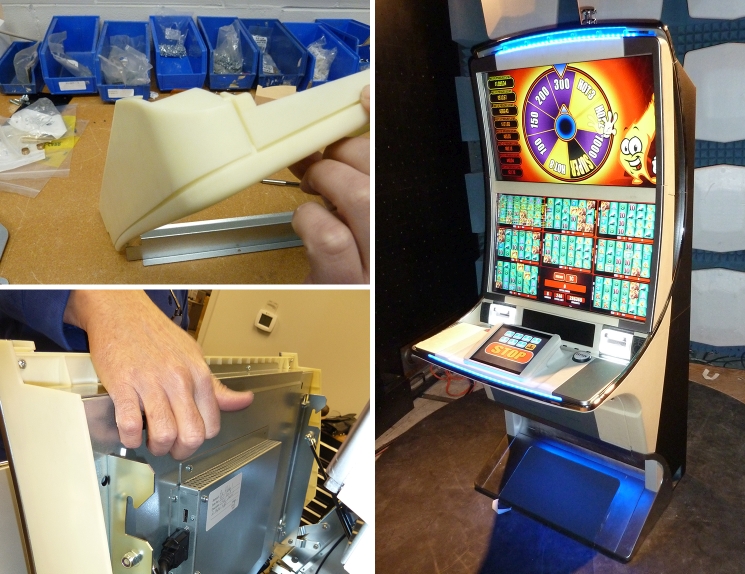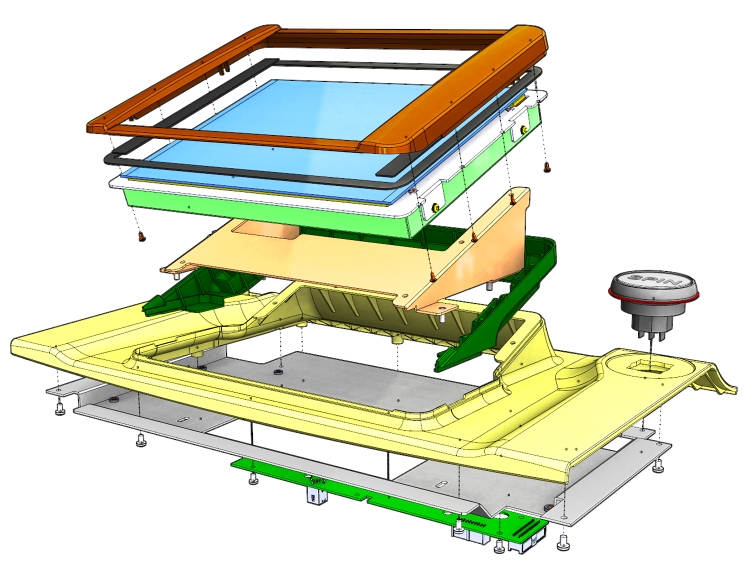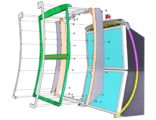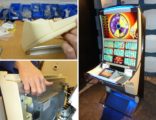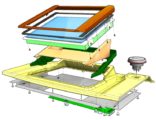 DiMonte Group was contracted by WMS Gaming to help develop their next-gen Blade video slot machine systems. DGI was responsible for the complete Blade s32 top box production design.
Project Highlights:
Sheet Metal Design
Injection Molded Part Design
Reaction Injection Molded Part Design
Electronics Integration and Liquid Proofing
DGI was originally hired to develop "tool-ready" plastic part designs for the cosmetic skins of the Blade32 machine. After the success of the Blade s23 project, DGI was re-engaged to redesign and cost reduce the top box of Blade s32 based on previous lessons learned. This included a massive one piece Reaction Injection Molded bezel covering both 32" monitors. DGI also designed sheet metal support structures for the heavy monitors allowing their easy removal from machine for service.
DiMonte group participated in prototype builds hand in hand with WMS engineers, noting potential issues and offering design solutions before a release for manufacture.
Over numerous iterations, DGI designed a liquid resistant assembly for Blade s32's hallmark 10.4" touch screen.