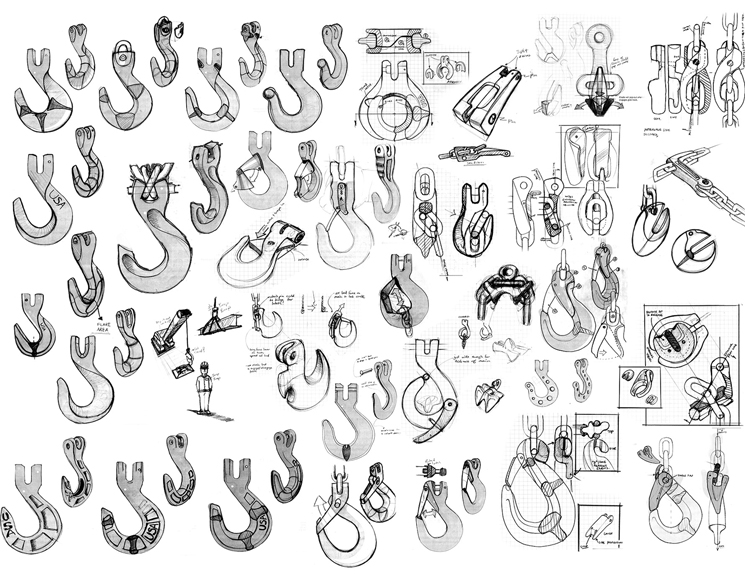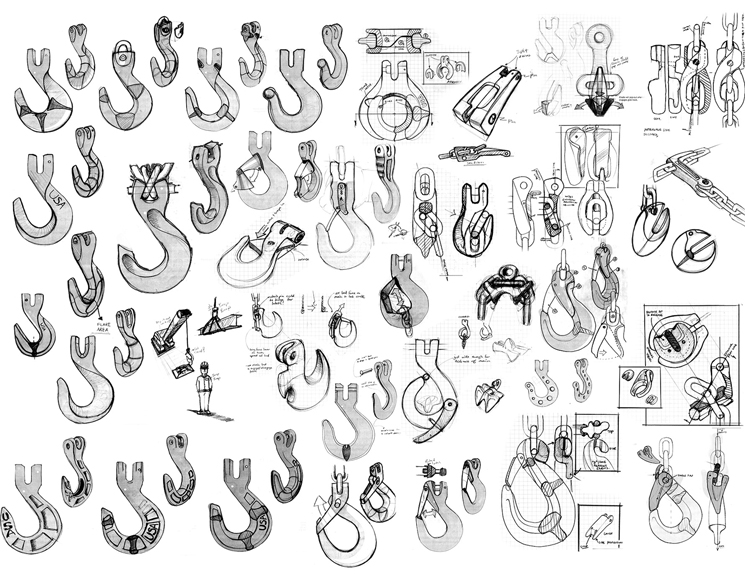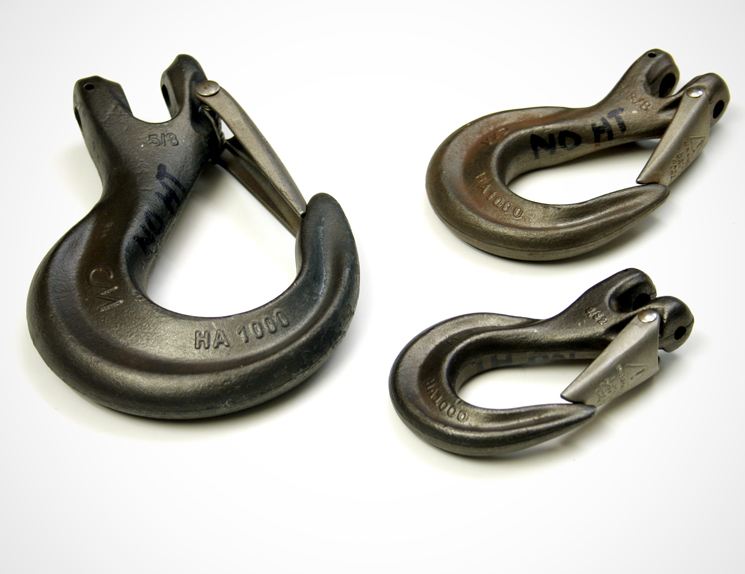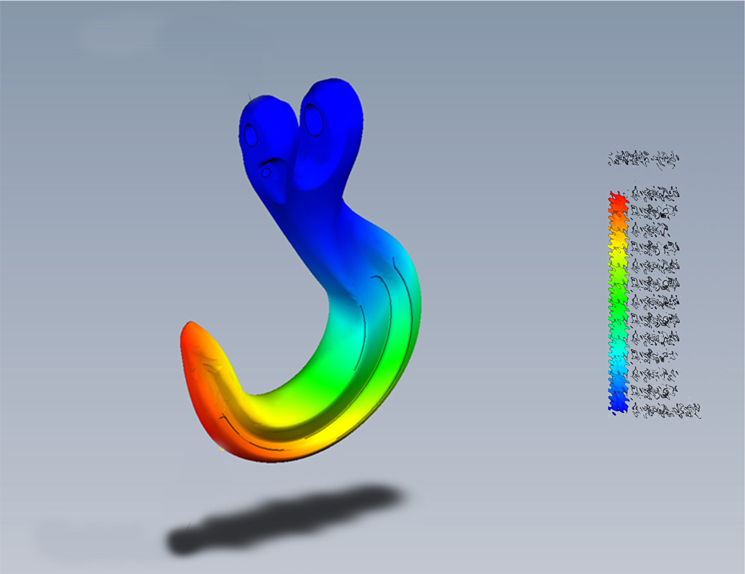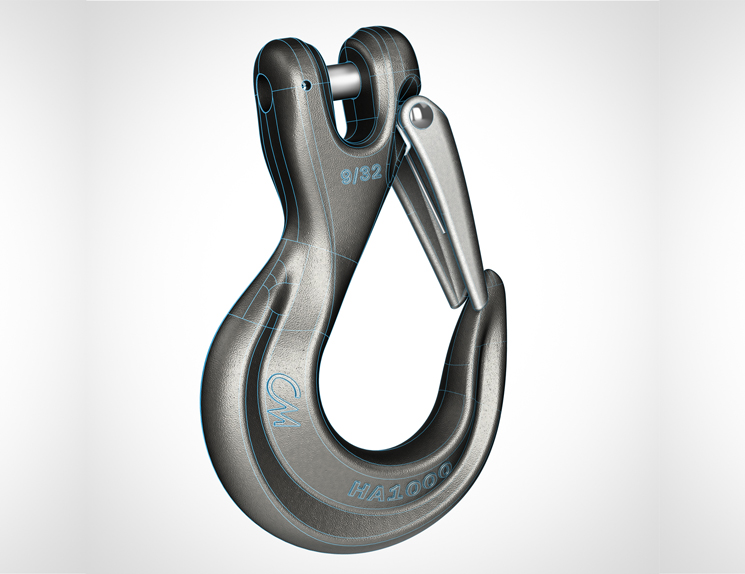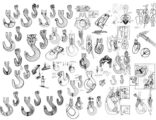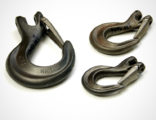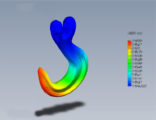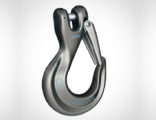 Midland Forge engaged DiMonte Group to develop a new line of hooks to meet the Grade 100 standard (an almost 25% increase in load over Grade 80) using as little additional material as possible, while exploring improvements in the base function and forgeability of the hook.
Product Research
Field observations and interviews with personnel involved with the manufacturing process, interviews with personnel responsible for training, visits with Midland Forge's first level customers, and observations of final application in fabrication shops in Nebraska and lock-maintanence barges on the Mississippi River
Competitive analysis
Using SolidWorks along with CosmosWorks FEA software, we isolated the weakest part of the hook, confirmed our results against reports of product failure, and developed alternative cross-sections with high strength-to-weight ratios as a basis for our designs.
Industrial Design
Having established the "industrial" requirements of the product, DiMonte Group's industrial design team explored ways to add aesthetic and functional value to the hooks (note: in addition to performance, the purchases of their customers are influenced by the 'look' of the hook).
A radical new style for the hooks informed by the optimized strength-to-weight ratio explorations that could be sold into discriminating European markets
Strong USA branding to satisfy domestic markets
A number of other concepts, many of which are currently held in reserve for future product development projects
Design for Manufacturing
Through strong communication with the client, we were able to incorporate their optimal draft into our design and have since received compliments from our client on how easily the parts remove from the die.
Instead of designing to nominal, we analyzed forging tolerances and created our 3D data to the minimum material condition for all critical-to-function surfaces so dies could be cut directly from from our data to promote maximum tool life and eliminate the burden from the toolmaker of reinterpreting and remodeling the parts.
The industrial designer worked in tandem with a DiMonte Group engineer performing FEA to iteratively check the design during development to insure it would meet or exceed the load requirements of the part.
The first hook we delivered, using just one ounce of material over its grade 80 counterpart, dramatically exceeded the grade 100 requirement – in fact, it broke the testing machine multiple times, and we still don't know how much it exceeded the requirement because, after insuring that it passed, the tests were abandoned.
We designed the database from the beginning to make additional sizes of hooks efficiently and economically as possible, reducing the burden required to expand the line.
DiMonte Group Inc. continues to assist Midland Forge with production engineering support and future product development.