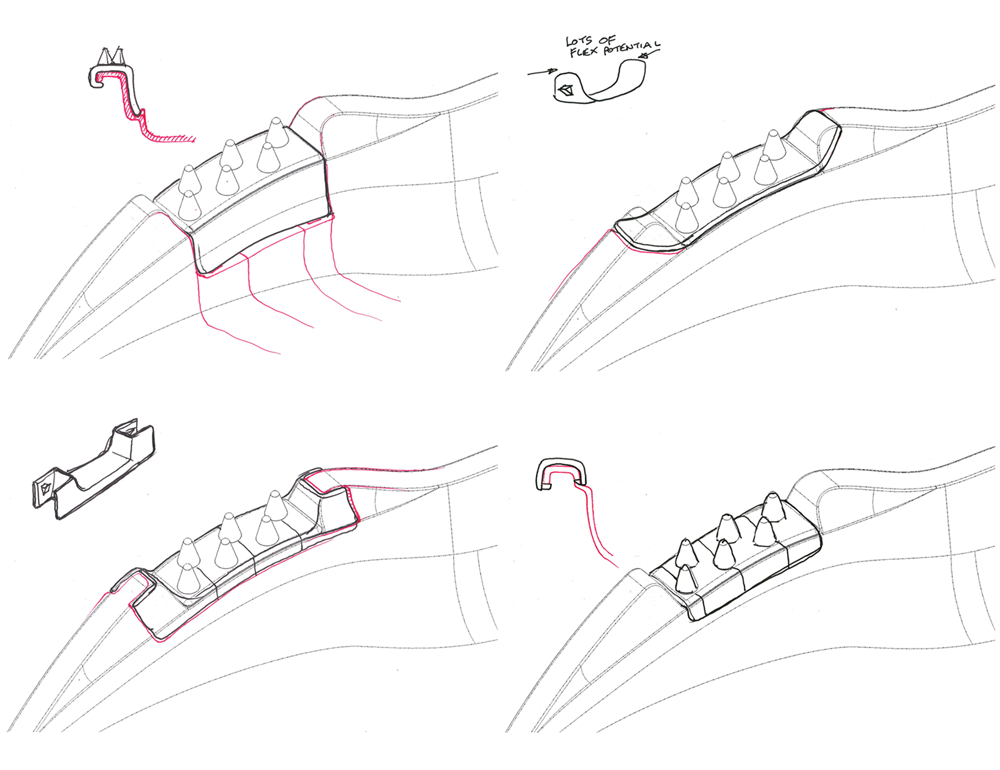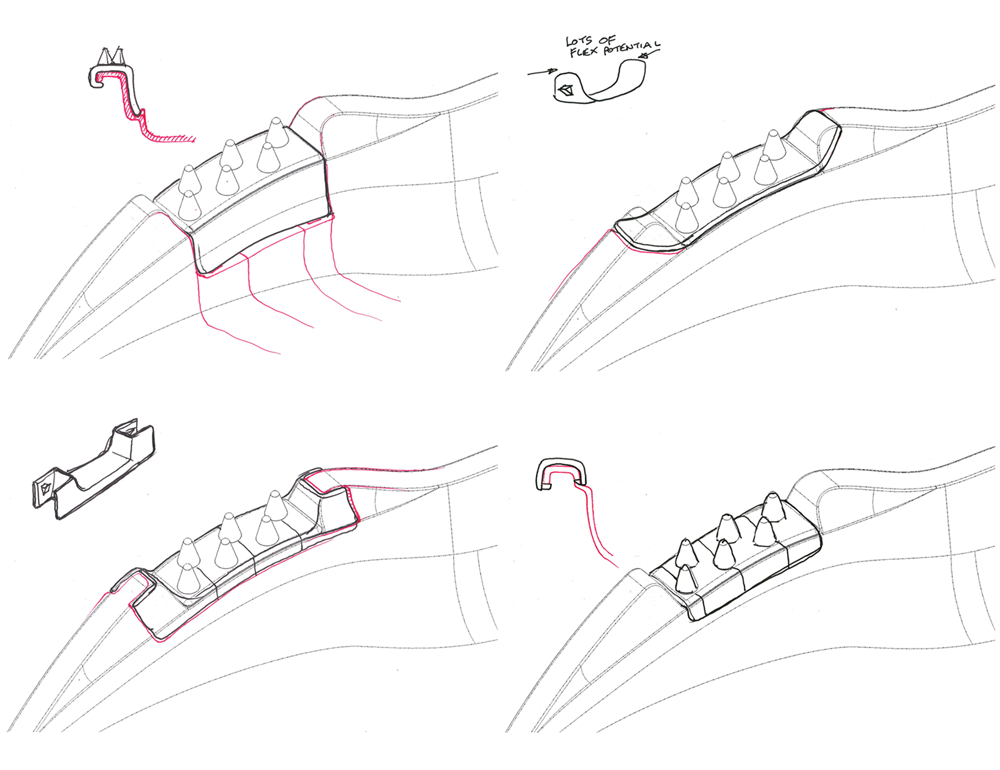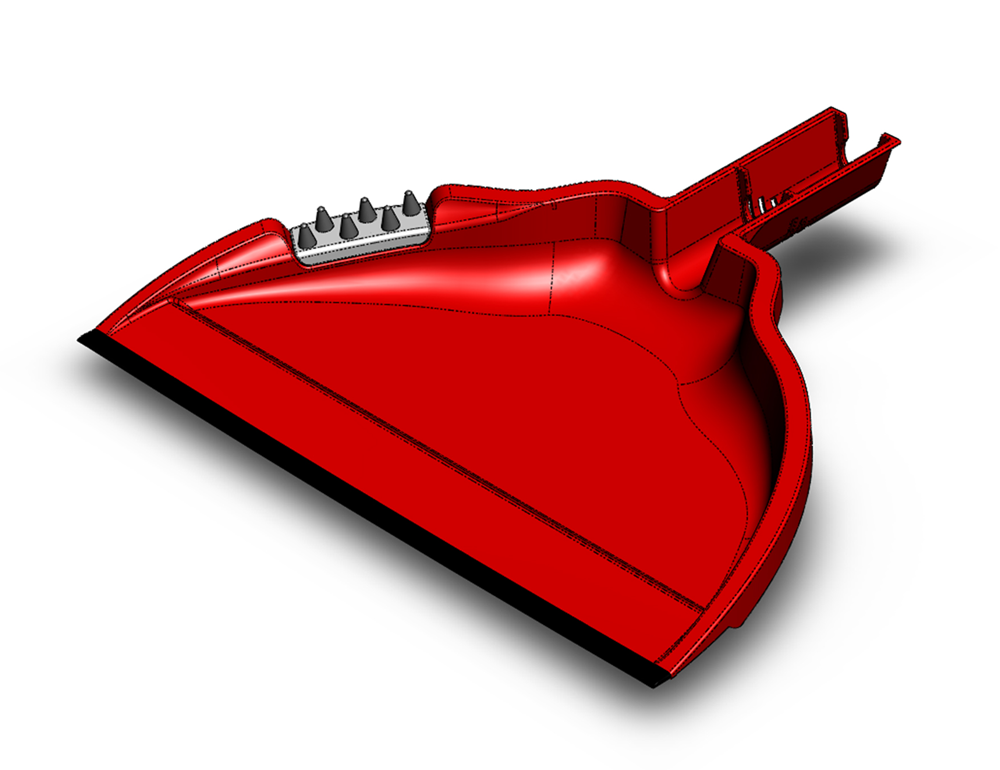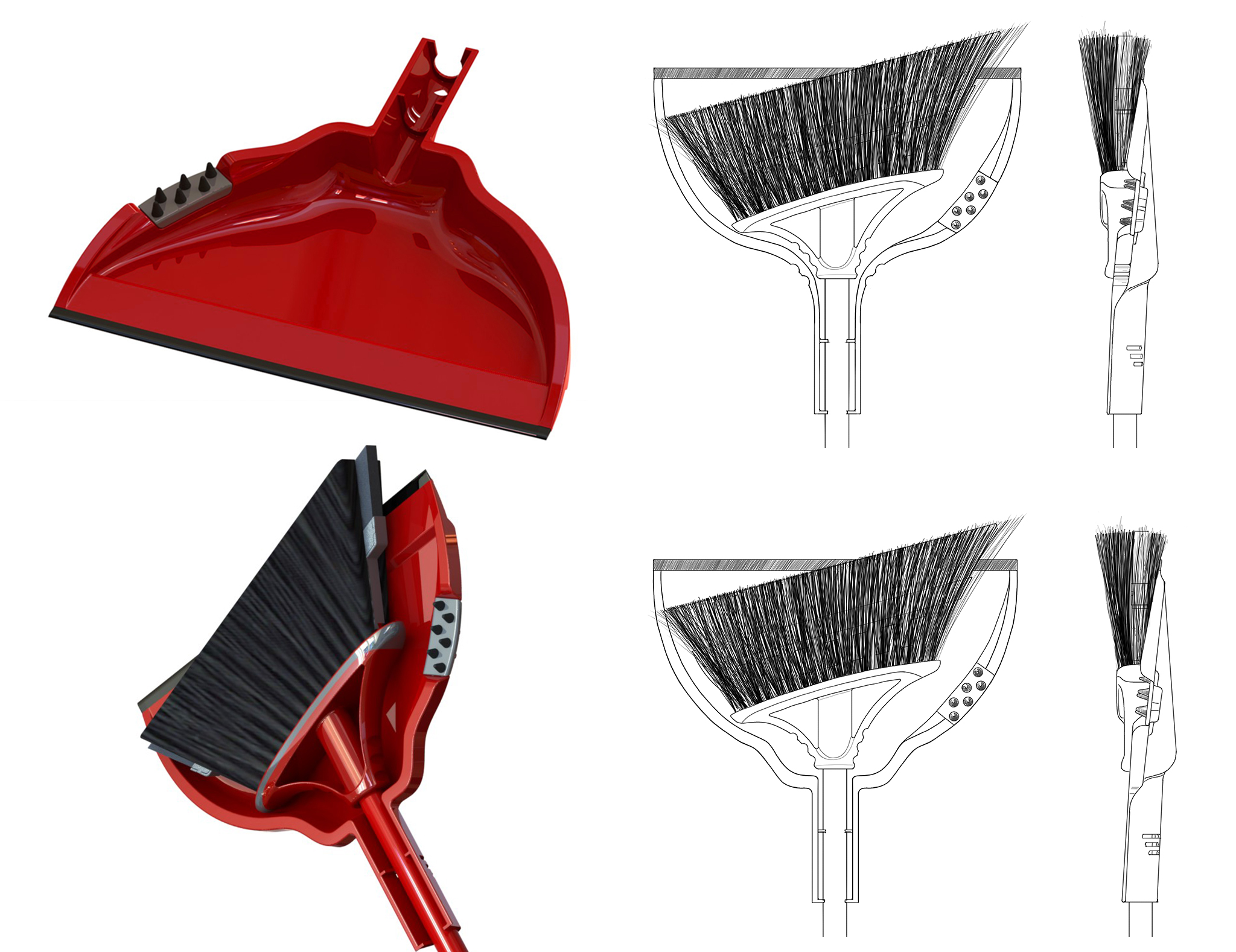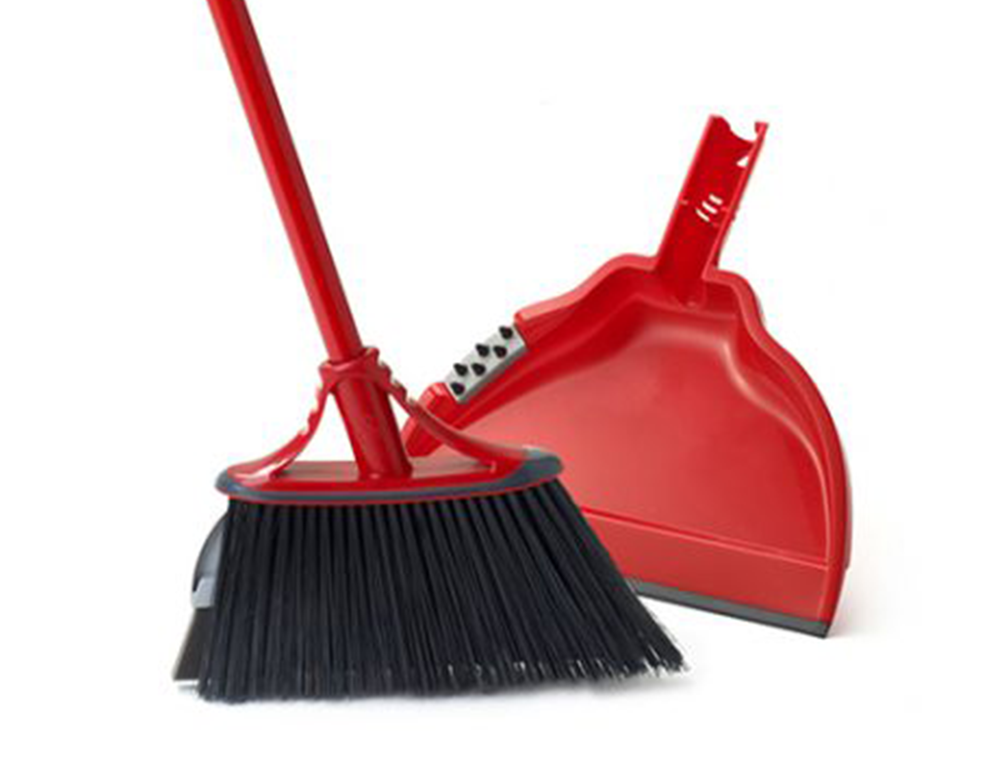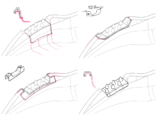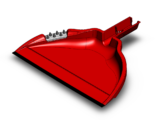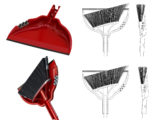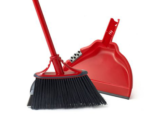 Freudenberg Household Products hired us to answer the question: What is the best way to get pet hair out of a broom and into a dustpan? There were already a few products on the market that tried to accomplish this but none of them were truly successful. We partnered with Ken Quast Model Makers to conduct research and experimentation. Then we worked out the industrial design to make the product manufacturable and good-looking while maintaining function.
Research and Experimentation
Our first step was to conduct research and experimentation to figure out the best combination of geometry and materials to clear pet hair out of the broom. We tested existing designs to see what they were doing successfully. Then, we tested our conceptual designs to identify a solution that really works. Once we identified that the cone teeth concept was successful, we tested variations in geometry and materials to optimize the solution.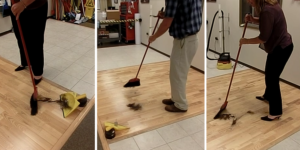 Product Development
Our next step was to figure out the best location to place that geometry on the dustpan. We had to keep manufacturability, durability, ergonomics, and brand language in mind. Our team delivered concept sketches of ways that the teeth could be incorporated into the design then created a SolidWorks assembly for the winning concept. The final design consisted of an injection molded strip over-molded with elastomeric cones. This strip is easily assembled to the dustpan with snap fits and an aligning groove.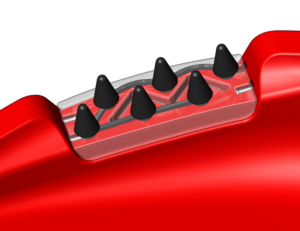 The Dual-Action Angler® Broom with Premium Dustpan can be found in the household cleaning aisle of many grocery stores and mass merchandisers. It retails for $15.99.
Learn more on O-Cedar's website here