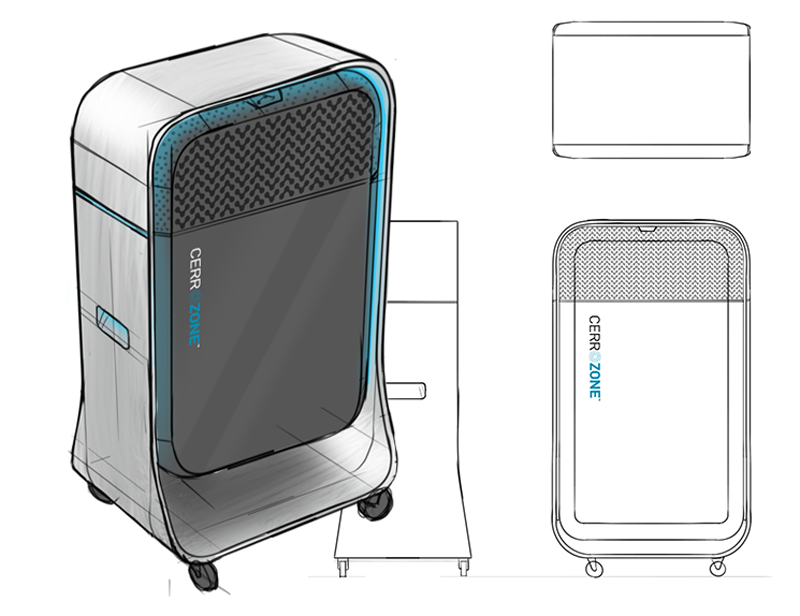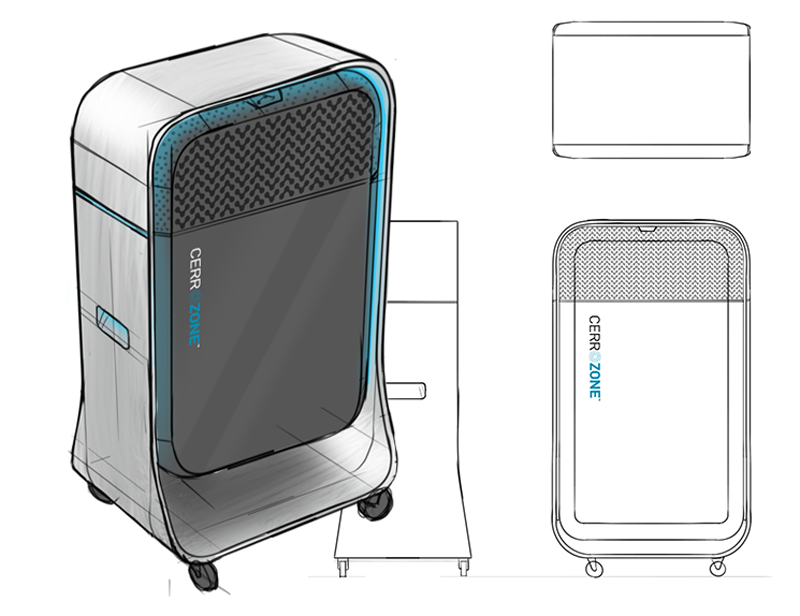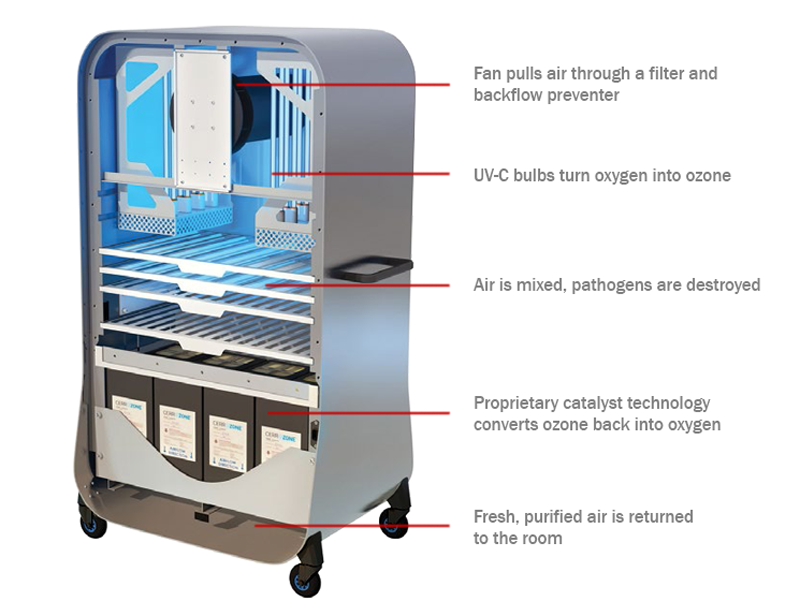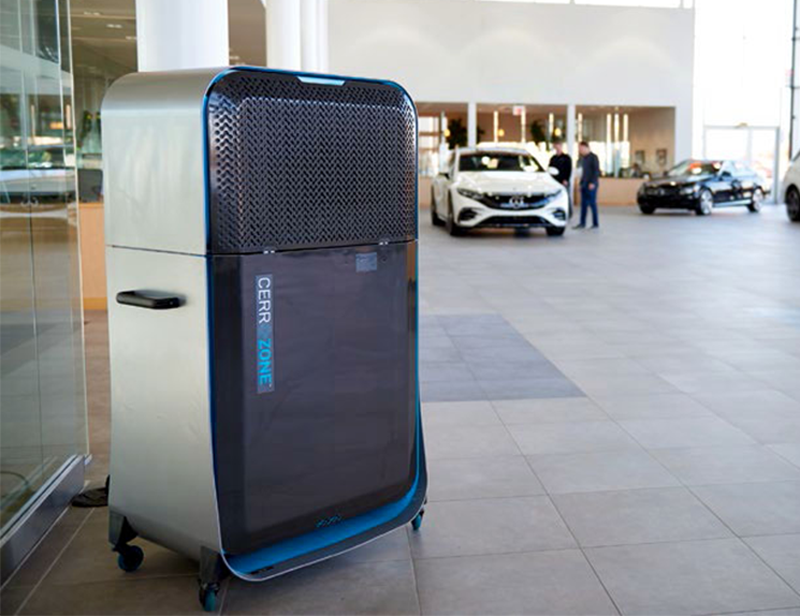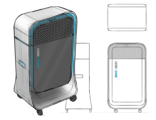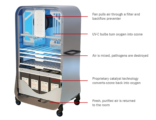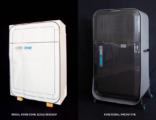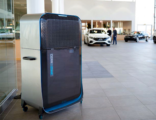 CerroZone destroys airborne pathogens by sucking air into a chamber with continuously generated ozone gas. The air then moves through a catalyst which scrubs the ozone, emitting clean air.
Our Contributions
Complete industrial design styling
Ground up mechanical design
Material selection and testing for extreme harsh ozone + UV environment
Electronic hardware and software, IoT cloud connectivity
Safety and Agency Testing
Intertek Safety
Intertek "Zero Ozone" certification
EPA, OSHA, CARB ozone standards
FDA 510(k) Class II medical device
Field trials
Design for Manufacturing and Assembly
Complete 3D and 2D drawing package
BOMs and detailed work instructions
Modular assembly design
Tamper proof design while maintaining serviceability
Prototype and Preproduction Builds
Preliminary foam core prototypes to test size, mobility and ergonomic factors
We built 20+ fully functional units here in our shop
10-unit prototype build for development, Intertek testing, and trade shows
10-unit preproduction build — SOLD to first CerroZone customer!
99%+ reduction of SARS-CoV-2 in a single-pass (1.2 seconds).
99.99%+ reduction of SARS-CoV-2 after 30 minutes.
For more information visit: CERROZONE.COM